Connecting Hearts Ministry began in 1994 when students in Spanish classes at Chapel Hill Christian School collected offerings to provide a Christian education for three Guatemalan students through a sponsorship program offered by ACSI (Association of Christian Schools International). Each year as the offerings were collected during the month of September, the CHCS students were able to sponsor more and more children, today providing annually for 16 children. The school's goal of $5600 has been exceeded every year, which is an incredible offering for elementary children to collect in just one month!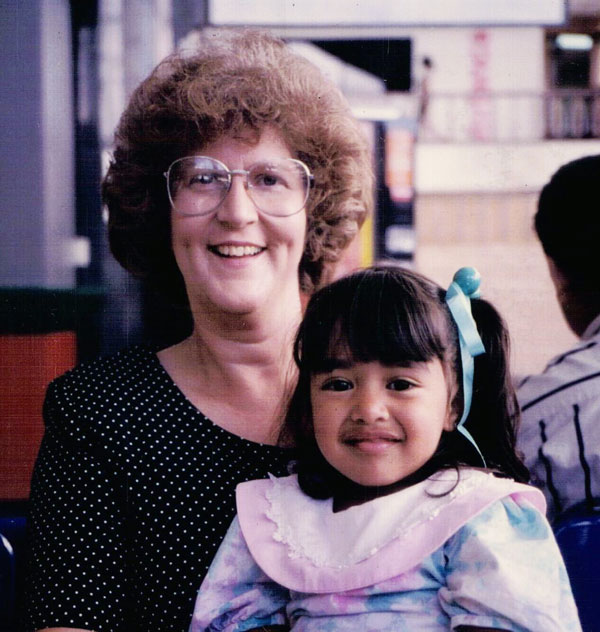 In 1996, Danna Hall, CHCS Spanish teacher, received a grant to spend six weeks in Guatemala, learning the culture and meeting the children her students were sponsoring. She visited the two schools that the sponsored students attended—the Amigos and the San Marcos Christian Schools. That was the beginning of a friendship and partnership that God used richly in the lives of many children in Guatemala. Today, sponsorship is continued at the Amigos School.
Each year since that first trip, Danna has returned to visit these two schools. Trips to Guatemala each January at the beginning of their school year soon expanded to include additional trips during summer break. As sponsored students began graduating from sixth grade, then ninth grade, then high school, and finally college, October visits for graduation became an annual event. Over 200 individuals seeking to build personal friendships with their sponsored children in Guatemala have joined these trips. Many of these individuals have visited multiple times and have become intimately involved in the lives of their sponsored children.
Eventually, and with the blessing of ACSI, it was decided that direct sponsorship would be more beneficial than sponsoring through an organization. Because we were able to meet and choose the children to sponsor, we were able to discern with God's help who would be a good match for our friends in the States. Since we could pay all our expenses, having no administrative costs would allow 100% of the sponsors' gifts to be used directly for the benefit of the children in Guatemala. Thus, Connecting Hearts Ministry was born.
In 2005, a CHM friend encouraged us to offer sponsorships to families, and our numbers increased to 75 sponsorships immediately, as families were excited to "adopt" their own child. Today, more than 150 sponsorships are provided by CHM friends who are excited about the opportunity to change lives of children in Guatemala!
As people have heard of or seen first-hand the needs in the schools, many generous individuals, as well as CHCS missions projects, have provided these needs. From replacing leaky roofs, to building additional restrooms, to providing a playground, to painting, the schools have been maintained and improved because of these gifts. In addition, special projects such as a computer lab, the purchase of land to provide for overcrowding, and new desks for all the students have blessed the schools with things they could never have provided for themselves.